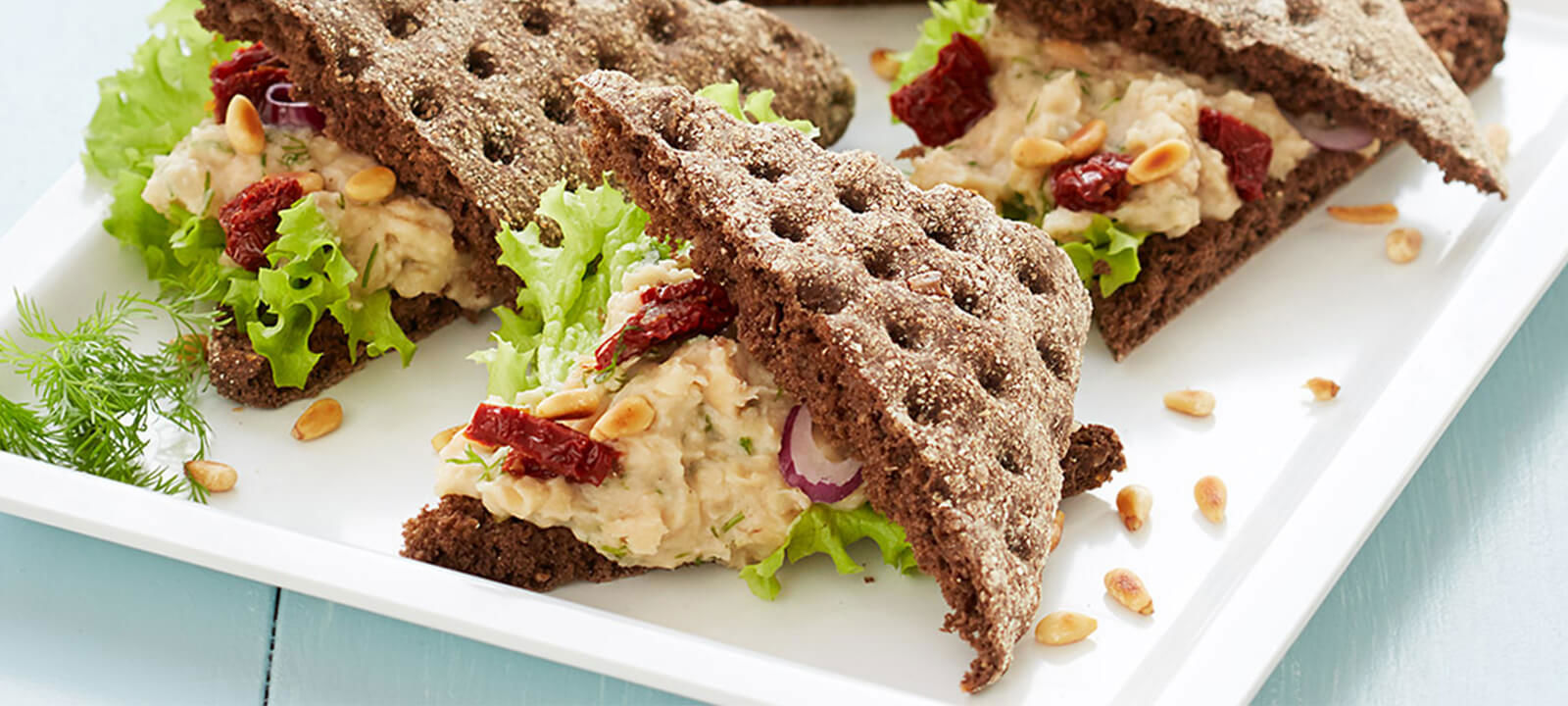 Recipies
Vegan sandwich with bean hummus
Soak the white beans in water overnight.
Pour off the water and strain them. Put them in a pot and cover them with water. Cook the beans covered for approx. 30 minutes.
Put the beans in a bowl and mash them roughly with a fork. Stir in olive oil, pressed garlic, lemon juice and chopped dill. Season with salt and pepper.
Toast the pine nuts until golden on a hot, dry pan and cut the semi-dried tomatoes into smaller pieces.
Defrost and bake Organic Dark Gastro in the oven at 180 degrees for 2-3 minutes.
Stuff lettuce, white bean hummus, pine nuts, semi-dried tomatoes, onion rings and fresh herbs in the Organic Dark Gastro and cut into suitable pieces.